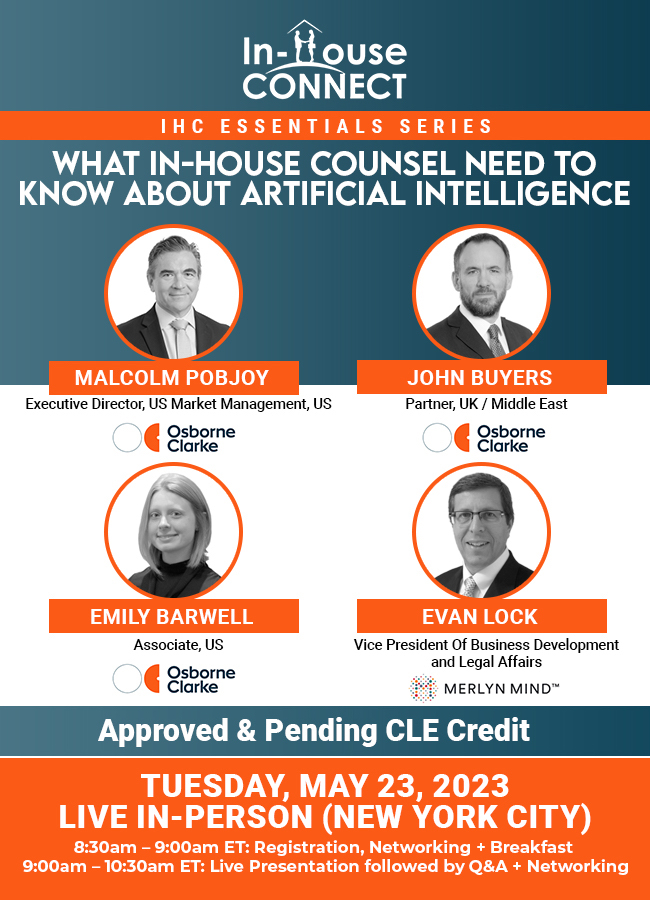 Malcom Pobjoy
Malcolm leads the sector based approach to market in the US working with the locally based business development, marketing and client relationship teams to bring the full capabilities of Osborne Clarke to the benefit of US based clients and intermediaries.
Malcolm uses his 25 years of sales and business development skills along with detailed understanding of the financial markets from 20 years with major financial institutions to connect Osborne Clarke's deep legal and business experts with US based firms wanting to thrive on a global stage.
Malcolm has deep experience across all aspects of the alternative funds marketplace including Private Equity, Venture Capital, Real Estate and Hedge Funds. His international experience positions to advise on global expansion plans for both corporate and financial clients.
John Buyers
John is a commercial outsourcing and information technology specialist with over twenty years' experience of large-scale domestic and international transactions. John also heads up our artificial intelligence and machine learning client team.
He joined Osborne Clarke in 2013, and leads the firm's commercial practice. He is very experienced in the creation and negotiation of large scale managed services agreements, including outsourcings, system integration agreements and SaaS based licenses. He has a diverse practice, which also includes exposure to Middle Eastern markets in the United Arab Emirates, Qatar and Saudi Arabia.
John leads Osborne Clarke's international artificial intelligence and machine learning client team, and has released a second edition of his book on the legal implications of these new and innovative technologies. He is currently advising a number of private sector and public sector clients (including a large UK healthcare trust) on the use and implementation of machine learning systems, and recently advised a global software services company on the liability issues of deploying AI within Europe. He recently completed a large outsourcing on behalf of a big four accountancy practice to implement an AI powered solution for an international bank to automate its client due diligence processes.
Emily Barwell
Emily is an associate in the US team who specializes in data protection and technology contracts.
Emily originally joined Osborne Clarke as an associate in the commercial team in Bristol in November 2019, but now works as part of our US team providing in-time-zone UK legal support to global and expanding companies. She has previously worked on international projects providing data protection advice and supported a number of IP and corporate transactions.
Emily's experience includes advising a wide range of companies, from international global organisations to SMEs on a range of commercial, intellectual property and data protection issues. She has worked closely with companies in the software, gaming, entertainment, automotive and energy industries.
This program is approved for NY and NJ CLE credit.
What In-House Counsel Need to Know About Artificial Intelligence
Suddenly, and apparently overnight the world appears to have embraced the potential of generative AI.  It can be difficult as an in-house counsel to work out what the risks are of this new technology in an environment where anyone in your business can simply login and ask Chat-GPT a question or get it to write a proposal.  Make no mistake however – unrestricted use of these conversational chat tools does, like any other machine learning technology, subject your business to risk. Our panel will provide an overview of what the risk landscape is, and the steps you can take to mitigate use of AI effectively.
Join us on Tuesday May 23rd at 8:30am EST in person (New York City), for the next edition of our IHC Fundamentals Series, as we present a panel moderated by Malcolm Pobjoy of Osborne Clarke with colleagues John Buyers and Emily Barwell, who will be joined by Evan Lock of Merlyn Mind.  Together they will discuss the AI risk landscape in the EU and UK and take a closer look at the laws and regulations that are rapidly closing in on this technology.
This in-person CLE presentation aims to provide legal counsels, compliance staff and other professionals who deal with AI and Machine Learning in their day-to-day role with a view on current international risk issues and upcoming changes.
The topics covered will include:
An Overview of current Generative AI tools such as Chat-GPT and Google Bard
Why unrestricted commercial use of "free" AI models is a bad idea
How best to harness the power of Generative AI for your business
The general underlying risks of all AI and machine learning systems
Where current regulatory trends are pointing, in the US, EU and UK
Who Should Attend
This program is designed for both experienced and new in-house counsel who handle or manage AI related issues for their organization and want to learn more about the technology – including the nascent regulatory landscape which will cover its use.
There is NO COST to attend this LIVE program!
This LIVE program is FREE thanks to our gracious sponsor, Osborne Clarke!
This event will not be recorded or live streamed.